USPS Postal Exam 473 (Updated 2020)
Last updated 06/2020
Please note that Postal Exam 473/473e has been retired. As of April 2019, the US Postal Service no longer uses exam 473 in their hiring process. The USPS has replaced the old obsolete 473 test with four new tests: Postal Exam 474, 475, 476, and 477. You can learn about the new updated 2020 postal exams (474, 475, 476, and 477), and how to prepare for them, with us at PrepTerminal.
---
What is the 473 (or 473e) test?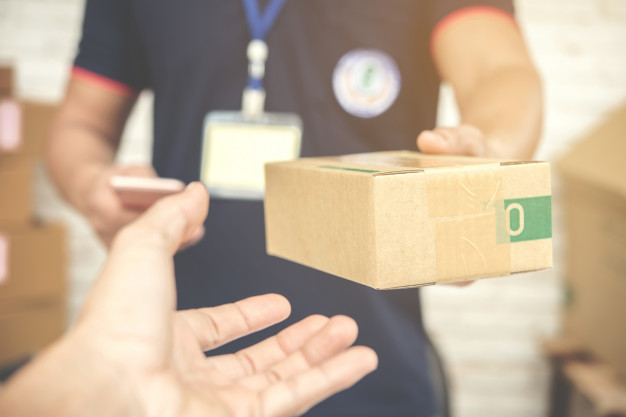 Up until April 2019, to land a job with the United States Postal Service (USPS) you needed to pass one test, known as the Postal Service Exam 473.
Postal Service exams, such as test 473, are designed to help the postal office meet staffing needs. Such entry-level tests evaluate overall aptitude and/or traits, rather than facts or general knowledge. The exams help the postal service select applicants according to job-related criteria and provide an avenue through which candidates can complete for specific jobs.
Postal Service employees distribute billions of items of mail on a daily basis and give service to millions of Americans. Specific abilities, including sorting, checking addresses, and delivering mail, are required to deliver this volume of mail speedily and with precision. Test 473 helps to find candidates who have the appropriate skills, experience, and personality traits to succeed in their USPS job.
What is the structure of the 473 postal test?
This exam is multiple choice. It features 4 sections, and one of these sections is divided into two subsections. You can sit the 'personal inventory' section by yourself online, however, you must take the other sections at a testing facility.
What appears on the USPS postal exam 473?
Part A – Address Checking
Part A of the exam assesses the candidate's address checking skills by presenting 60 multiple choice questions, to be answered in 11 minutes. The questions require that the candidate compares two sets of columns containing seemingly identical addresses and zip codes for disparities. The candidate is required to identify whether there are errors in either copy and mark the multiple-choice paper to correctly indicate the presence of errors.
Part B – Forms Completion
Part B of the examination assesses the candidate's ability to understand a variety of postal forms. 5 different forms will be presented, with 6 multiple choice questions corresponding to each, for a total of 30 questions. The time limit for this section is 15 minutes.
Part C (section 1) – Coding
In the coding section of Part C, the candidate is presented with a coding guide of 8 address ranges assigned to 3 different delivery routes (A, B and C). The fourth option (D) covers all addresses that do not fall into the 8 address ranges. Here, the candidate is required to assign each address to the correct route. This section lasts for 6 minutes and comprises 36 questions.
Part C – (section 2) – Memory
The task in Part C2 is similar to that of Part C1, with one key difference: the same coding guide is used but is not made available for reference. Rather, the candidate must memorize the address ranges and delivery routes. Routes must be assigned based on memory, making this a considerably more difficult task. Once again, this section comprises 36 questions but is to be answered in 7 minutes rather than 6.
Part D – Personal Characteristics and Experience Inventory
Part D of the exam is designed to assess a candidate's ability to perform effectively in the United States Postal Service. The candidate is asked 236 questions in the space of 90 minutes, intended to evaluate personal characteristics, tendencies, and experiences.
What is the passing score of the Postal Service exam?
Across all the parts of the examination, the required overall score for passing the Postal Exam is 70%. However, in order to be seriously considered for employment with the USPS, it is important to score above 80%. As this exam is highly competitive, candidates are selected based on their scores in a top-down manner: the highest scorers are considered first, and the list is worked down until all positions have been filled or appropriate candidates have run out. There is a 90-day cooldown period before a candidate can retake the exam.
The four updated postal exams: 474, 475, 476, and 477
Beginning in April 2019, the United States Postal Service updated the post office job application procedure. The US Postal Service now uses four new tests and the old test 473 is no longer relevant, and its scores are not valid, in relation to the postal service hiring process. Applicants are now given one of the four new exams (namely exam: 474, 475, 476, or 477) after they have started their US postal office recruitment process.
Why did the US Postal Office make these changes?
The United States Postal Service is launching an initiative where "customer satisfaction" is a central focus. The old postal exam places a lot of emphasis on route designations and matching addresses, quickly. Comparatively, the new exams place emphasis on personal interaction strategies, and only a small section focuses on task proficiency. Also, there is no time limit on any of the sections in the new exams, however, it is advisable to work quickly in two of the sections, where instructed, as this could increase your score.
What are the four versions of the VEA (Virtual Entry Assessment)?
This new exam consists of various assessments, which are unique to specific job positions within the USPS. These assessments include;
Postal Exam 474 for mail carrier jobs
Postal Exam 475 for mail handler jobs
Postal Exam 476 for mail processing jobs
Postal Exam 477 for customer service jobs
On the postal website, you will find these tests specifically referred to as;
The Mail Carrier VEA
The Mail Handler VEA
The Mail Processing VEA
The Customer Service VEA
After you apply online for an open position and your application passes the initial screening, you will receive an email invite from USPS that will contain a link to a test. You do not have to visit a test center as you can take the test where and when you like. Each of the tests is a self-administered exam which should take approximately 45 minutes to complete.
It is important to take note that you only have seventy-two (72) hours to complete the test after you receive your invitation email and the link to your exam. If you fail to complete the assessment within the 72-hour time-frame, your application will be invalid and you will be excluded from the recruiting process for the role you applied for.
Once you have successfully completed your VEA exam within the required time-frame, you will be able to log in to your candidate profile. This profile will appear on the USPS eCareer website, there you will be able to access your score.
The score you achieve will be used for during the recruitment process and will be compared to all USPS job applicants who are required to take the same type of VEA test.
What else do I need to know about the new exams?
The new exams are different from the old test, and the way you need to answer the questions is different. It is advisable to familiarize yourself with the format of the new exams and the manner in which the questions are given. The new exams present questions in some atypical ways, so it would be advantageous to be familiar with these unusual question types before you sit the real exam. This way you can make sure you perform at your optimal level. Remember that you need to score 70 out of 100 in order to pass the test. However the USPS looks for employees with the highest scores, so the higher your score the more chances you have of landing the job.
What are US postal service jobs under the 473 exam or USPS postal battery exam?
City Carrier – Delivers and collects mail by vehicle or on foot. The city carrier gives customer service in a certain allocated area, outdoors in all weather conditions. Carriers could need to carry mailbags on their shoulders. A mailbag containing mail may weigh as much as 35 pounds. Carriers must load and unload containers and trays of parcels and mail weighing as much as 70 pounds. City carrier's responsibilities included walking, extended standing, and reaching.
City carrier applicants need to have a current valid state driver's licence a minimum of two years of documented driving experience, and a safe driving record.
Mail Processing Clerk – Oversees and operates performance of automated mail processing equipment or undertakes the task of manually sorting the mail. Mail processing clerks, collect, bundle, and transfer processed mail from one section to another. This process may require heavy lifting or the transportation of heavy containers.
Mail Handler – Loads and unloads mail that comes in containers. Mail handlers move and transport equipment and mail throughout the building. Mail handlers are also responsible for opening and emptying containers of mail. Mail handlers are required to lift and carry parcels repeatedly. They may need to carry containers that weigh as much as 70 pounds and move heavy loads of rolling containers.
Sales, Services, and Distribution Associate – Gives direct customer and sales services and support in a retail setting and distributes the mail. The associate needs to successfully complete an on-the-job training activity.
What are the qualifications for the USPS postal exam?
You need to be 18 years of age at the time of appointment or 16 years of age with a high school diploma.
You need to be a permanent resident of the U.S. or alternatively, a citizen of any U.S. territory.
You need to provide and submit your recent employment details.
You need to pass documents such as medical assessments, criminal background checks, and drug screenings.
You need to pass your driving records, according to the position you applied for.
You need to register with Selective Serve, if relevant.
Steps to apply for postal exams
Step #1. Initially you need to complete the USPS Exam Registration. You will be required to set up an account on the USPS website and create your eCareer Profile.
Step #2. Next you will need to search for job postings on the official USPS website. You will need to use your USPS Careers Login. You will be able to see the advertisements for US Postal Jobs Now Hiring.
Step #3. The USPS will be in touch with you, so you will need to be patient and wait for them. They will let you know your test time, date and location.
Step #4. You will be required to take the USPS test according to the information you receive.
Step #5. After you complete the USPS test, you will need to wait for your results. The National Test Center Administration is responsible for marking the test.
Step #6. If you pass your USPS exam, the USPS may contact you to set up an interview time and date.
Step #7. If you are a successful candidate, you will need to complete certain assessments, for example, employment history and criminal conviction.
USPS Postal Exam FAQs
How often can you take the test?
You can only take the test once every 12 months, which simply means you can only do it once every year. Therefore, if you are passionate about getting your dream job at the postal service, you need to develop an intensive practice schedule, or else you will have to stay for quite a long time before you get another chance.
How to complete the assessment process
Unlike the previous version of the USPS exam, the assessment process of the new program is quite straightforward. Once you are successfully shortlisted for a job that requires the VEA, you will receive an email from eCareer, which is the USPS applicant tracking system. This email will contain a lot of information, including a link that will allow you to launch the test.
The postal exam 474 portal is highly user-friendly, and you can access it using your smartphone, tablet, or PC at the comfort of your convenience.
You need to know that you will not take the VEA in a test center. Therefore, to boost your chances of acing it, it is highly recommended that you choose an environment that is free from distractions or noise. You can consider going to a public library, or better still, choose a quiet place within your home and alert everybody in your household not to cause any disturbance.
Is the VEA timed?
Just like many aptitude tests available, including the USPS 473/473E, the VEA is a timed test. Once you receive the email from eCareer, you will have 72 hours to submit the test. Three days might sound like a lot of time, but if you don't manage it well, you might be unable to complete the exam. Don't consider the last minute rush. It is highly recommended that you start working on it as soon as you receive the email invitation.
An important thing to note is that time management is part of the test. That said, if you are unable to complete the exam on time, you will miss out on the position you have applied for, but you will be allowed to apply for other openings in the future.
How to deal with technical difficulties when taking the VEA
Since this is a new exam by the postal service, you might be unable to complete the test within the allotted time due to technical difficulties. Luckily, this is not something to worry about. A link to technical support as well as a telephone number is provided at the beginning of the assessment, and you can call and get the issue solved. Also, there are quite several tips provided, which you can use to troubleshoot various technical issues, and ensure you complete and submit the test before the time lapses.
How to find your results
Once you have finished the test, you can check the results by logging in to your eCareer Candidate Profile. Go to Roadmap, then click the Assessment page.
Remember, the results you get in your VEA exam might be used if you apply for a job that requires the same version in the future. Therefore, you need to ensure you do adequate practice so that you can increase your chances of getting a good score.
What an "Illegible" message means
In case you don't see your score in the eCareer candidate portal, but you see a message saying "Ineligible" it means you haven't passed the test, and you will have to wait for at least one year before taking that version of the test. Nonetheless, you can apply for other jobs that require a different VEA version.
Also, you are likely to get the "ineligible" message in case you don't complete the test within 72 hours.
Which of the four tests will you need to complete?
You won't know for sure which test you will need to take, until you apply. Once you have registered you'll only have 72 hours to complete the exam. As part of the new Postal Service job recruitment process, you need to find a job you wish to apply for in their listings of open positions, and begin applying for that specific job. You will then receive a notification by email if you have been chosen to take an exam for that job position. The email will also let you know which exam you will need to take and will provide a link to that exam. The exam you are given directly relates to the job you have applied for.
Should I do anything before I start my application?
Definitely, Yes! You will need to learn about the new tests, especially the one you will likely be required to sit. Once you are in the process of applying for a USPS job and complete the initial part of your application you could get an email at any time with a link to the test you need to take. Once you have received that invitation email, you will only have 72hours (3 day) to complete the test in its entirety and send it in online. There are no extensions available or alternative deadlines, if you don't complete the test on time you will be ineligible for the job position. That is why it is so important to begin preparing for your postal office job even before you start the application process.
Why Prepare for the USPS Postal Exam?
To pass this test:
Top Tip #1. Research- first and foremost, make sure you understand what the test is all about, by re-reading this post. Then, ensure you know the skills that the employer will be testing using the test. This will help you in devising your focused-practice strategy.
Top Tip #2. Practice- you cannot ace the VEA exam without practice. Even though this is a new kid in the block, there will be hundreds of practice tests available online in no time. Make sure you use VEA test practice packages from reputable sites and do as many practice tests as you can beforehand. This will go a long way in boosting your confidence and increasing your chances of success.
Top Tip #3. Find a convenient place to take the test– on the test day, ensure you work in a quest place. Even though the test has questions from the same section, it is not as easy as it sounds. Your level of concentration will be a major contributor to your final score.
Top Tip #4. Be in the right state of mind- the VEA is one stumbling block that stands between you and your dream job at the postal service. If you pass the test, you will proceed to the other steps of the hiring process, and ultimately get the post you have applied for. Therefore, make sure you get enough sleep before the test and be in the right state of mind during the test. In case you find yourself getting nervous when the clock has started ticking, try the deep-breath technique to ease the tension!
How Prepterminal Can Help with Your Postal Exam
In order to pass the examination, it is crucial that you take the time to study for the exam and practice each section so that you may become familiar with the format. Prepterminal has composed a comprehensive course in order to prepare you for your USPS postal exam. Offering both text and video modules along with Postal Exam practice tests, our expertly-formulated course will have you ready for your exam in a matter of hours.
USPS Postal Exam 473 (Updated 2020)
Last updated 06/2020
Please note that Postal Exam 473/473e has been retired. As of April 2019, the US Postal Service no longer uses exam 473 in their hiring process. The USPS has replaced the old obsolete 473 test with four new tests: Postal Exam 474, 475, 476, and 477. You can learn about the new updated 2020 postal exams (474, 475, 476, and 477), and how to prepare for them, with us at PrepTerminal.