The Caliper Assessment Test
Last updated 01/2022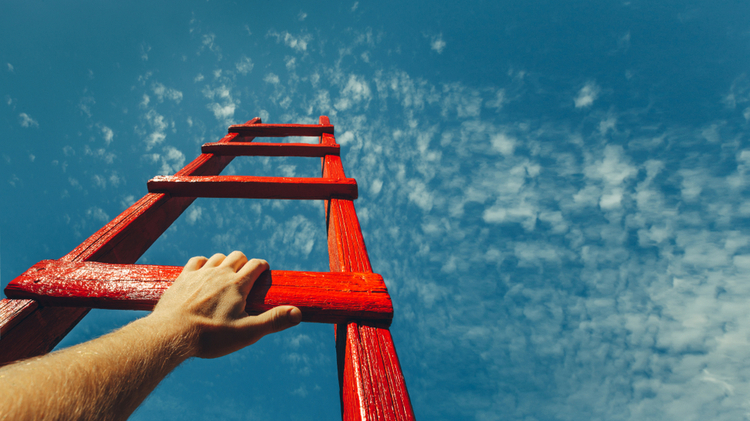 You are almost there…
You can just about touch the next rung of the ladder. The only thing standing between you and your next career move or job promotion is the difficult Caliper Assessment Test.
The Caliper Assessment is notoriously tricky. In this profile test, your personality and abilities will be on show. So you'll want to put effort into presenting your best qualities and skills.
If you need some assistance reaching that elusive next rung on the ladder you have come to the right place! At PrepTermianal we are here to help you showcase your strengths and impress your potential employer with attributes that prove you are the perfect candidate for the job.
What is the Caliper Assessment Test
The Caliper Assessment is a personality and ability test. Employers use the Caliper test to screen candidates and to discover applicants who have the traits and skills that best suit the job. The test is typically used to find candidates for roles that carry significant responsibility within a company.
The test measures 22 personality traits and has an ability (or abstract reasoning) component. The Caliper assessment consists of five sections of questions, three sections connected to personality, and two sections related to ability. There are a total of 112 items, and the test generally takes 75-90 minutes to finish. However, the Caliper assessment doesn't have a time limit.
Some of the personality questions require you to choose: 'most' and 'least' from a block of four items, other personality items use a seven-point Likert scale. The ability questions are multiple-choice, where you will be given a choice of four answers. The test is typically completed online (although there is also a paper-based version).
You must answer all questions on this test, as the Caliper assessment cannot be marked if there are any blank spaces on the answer sheet.
---
Can You Fail The Caliper Assessment Test?
Although you can't fail this exam, you should be aware that key aspects of your personality will be examined and scrutinized. So don't think that this test will be a walk in the park.
Prepterminal's all-inclusive guides, practice materials, and authentic practice questions are the ideal preparation resource for anybody who is required to take the Caliper Test.
---
What Does The Caliper Test Include?
The test covers five subjects:
Non-Figural Personality Profiling
Figural Analogies
Figural Series
Matrices
Number Series
When the candidate is asked to take the Caliper test, they may be told that in the self-assessment section, which in this case is the 'Non-figural Personality Profiling' section, that there is no binary right or wrong answer.
In reality, there is a guiding rationale behind the questions and a certain pattern of behavior or responses will be more preferable than others. To this end, Prepterminal's expertly formulated course material will ensure that you understand the 'correct' course of action needed to succeed in The Caliper Profile assessment. PrepTerminal will provide you with a firm stepping stone towards your desired career path.
---
3 Benefits Of PrepTerminal's Caliper Test Course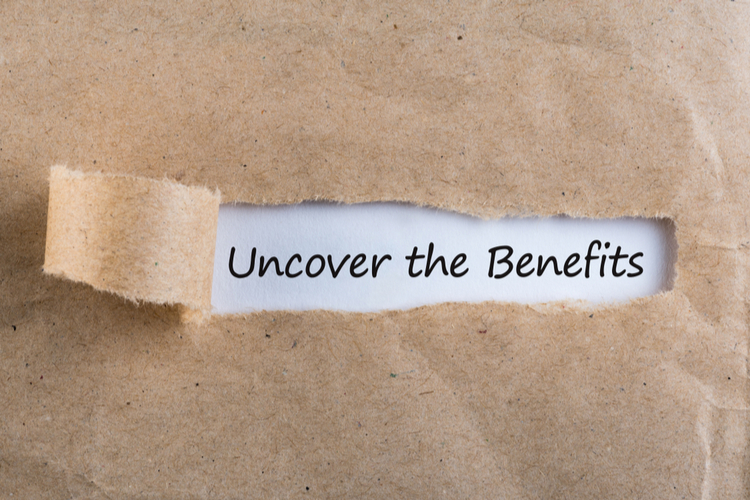 At a glance…
An easy-to-follow video-based course that you progress through at your own pace.
A Complete curriculum-based preparation course.
Various assessment tests, study materials, practice tests, and cognitive aptitude test sample questions.
What You'll Learn In Our Caliper Test Course
Strategy and composure – In the Caliper Test you will need to be able to think on your feet and do so consistently. PrepTerminal's course shows you the strategies you need to keep your cool and answer accurately.
Sharpen your abstract reasoning – To further increase the challenge posed by this exam, the Caliper test includes abstract reasoning questions. Our course will show you how to prepare for, identify and tackle these types of questions.
Full preparation for all Caliper tests – The Caliper Test is administered by a wide variety of companies across a range of industries. Our course has been designed to prepare applicants for various fields, from financial services to the automotive industry.
How to approach the personality assessment – The Caliper Test includes a major personality component to help employers understand the 'fit' of your personality to the job. Learn how to approach the personality-based module content in PrepTerminal's prep course.
---
Free Caliper Practice Test Questions By Category
The abilities section of the Caliper test comes in four primary categories, all of which are covered by our comprehensive Caliper Preparation Course. Here are some free Caliper Practice test questions from each category:

Figural Analogies:

Figural Series:

Matrices:


Number Series:

---
Learn the Key Focus Factors
When it comes to taking the Caliper test, you need to be aware of exactly what you need to look out for in the questions. Without the a thorough understanding of exactly how the test-makers are trying to trip you up, it will be very difficult to come out on top. Our course comes fully equipped with the reasoning required to overcome these challenges.
Fluff-Free Preparation
The Caliper is a challenging test. With our course, you will learn the essentials with no extraneous information muddying the water. Our guides are straight to the point and will direct you towards the most efficient, fluff-free approach to acing this exam.
---
Who Is This Caliper Course For?
In most cases, someone who has been asked to take the Caliper doesn't have a lot of time between being informed of the test and actually sitting it. Time is short, and it's vital to get this right.
You may be an expert test-taker, or you might be a bit rusty around the edges when it comes to tests – no matter what, this course has something to offer you.
This Caliper Test Preparation Course is perfect for:
Inexperienced test-takers who need to learn concepts covered in the Caliper test from scratch.
Experienced test-takers who wish to sharpen their skills and jog their memory and maximise their chances of success.
This course has been carefully designed to most effectively prepare you for the Caliper test without wasting time on irrelevant information. With this course, you can rest easy knowing that you've prepared for everything you could encounter on your test.
---
4 Tips For Taking The Caliper Test
Let's take a look at our 4 top tips for successful test-taking:
1. Research
Gather as much information as possible about the suitable profile for the role you are applying for. This way you will be able to see what characteristics are most important in the job you are after. You can then focus on presenting the aspects of your personality that display these traits, via the Caliper test.
2. Stay Healthy
Research has shown that enough rest can greatly improve performance on test day. So ensure you get a proper night's sleep the night before the test. You should also watch what you eat on test day. Healthy meals and plenty of water may help you concentrate and stay focused during the test.
3. Remain Constant
It is very important to stay calm when taking the test so you can perform at your maximum. The test is not trying to trip you up, rather it is a method used by employers to see who is the most suitable candidate for the job. Remember your strengths and what you have to offer.
4. Practice
Make sure you are as comfortable as possible with the different question types by familiarizing yourself with specific test questions. Support and coaching can make a significant difference. Don't forget that this test is typically used to screen for senior roles, so it's going to be difficult. Seek online help and take advantage of prep courses.
If you have been asked to take the Caliper assessment test, this is a great time to familiarize yourself with the different question types and format of the test. At PrepTerminal our team of Caliper test experts has developed a prep course specifically for individuals taking the this test.
Our course is designed to help you sharpen your abstract reasoning skills and emphasize aspects of your personality that best suit the job you are applying for. Show your potential employer that you are the top candidate for the role. Enroll in our complete curriculum-based Caliper prep course.
*Note: The Caliper Corp and other trademarks are the property of their respective trademark holders. None of the trademark holders are affiliated with PrepTerminal or this website.