Every police department or law enforcement agency requires the prospective candidate or applicant to take and pass a written test of sorts and there is a good chance that it will be the EB Jacobs Law Enforcement Battery test (LEAB) or one that follows a EB Jacobs style test.
Whether you are a first-time test-taker or someone who seeks to improve their score, not only can we help you pass the EB Jacobs LEAB test, we can also make you stand out from the rest with our comprehensive study guides and practice tests!
What does the LEAB Include?
Every EB Jacobs styled assessment contains three sections, namely:
The Cognitive Ability Test
The Workstyles Questonnaire
The Life Experience Survey
The EB Jacobs LEAB Cognitive Ability Test
The Cognitive Ability test of the EB Jacobs LEAB assessment contains six subjects in total.
These subjects are:
Written Comprehension – This subject is included in any EB Jacobs LEAB style test to make sure that the applicant has the ability to read and understand information in the English language. Although it is similar to reading comprehension, the questions and passages used here are more geared to include terms that are related to law enforcement and may include difficult words that civilians do not commonly encounter in their day-to-day activities.
Written Expression – This subject aims to determine if the test-taker has good vocabulary, grammar, spelling, and word ordering skills. The questions included here follow two formats, one where there is an incomplete sentence and it will be up to the you to choose which of the options best completes it, and one where you will be provided with a passage of sorts with a number of mistakes and you will need to choose the option that correlates with how many mistakes are present.
Deductive Reasoning – Here, the test-taker will be given a passage that relates to state laws or policies of the police department or law enforcement agency that they are interested in joining. Afterwards, they will be given a question or situation to which they will have to apply the law or regulation effectively. In a sense, this subject aims to figure out the candidate's problem solving skills and ability to come to a logical conclusion.
Inductive Reasoning – This subject also aims to determine if the candidate can come to a logical conclusion but in this case they will have to do so through the use of drawings, words, tables, charts, or set of objects.
Information Ordering – This section of the EB Jacobs Law Enforcement Aptitude Battery (LEAB) aims to know how is used to measure the ability of applicants on how they can logically sequence information by giving them a set of statements or sentences and it will be up to them to pick the choice that provides the best chronological order.
Problem Sensitivity – In some cases, this is considered as the Situational Judgement Test of all EB Jacobs LEAB style tests. Here, you will be given a passage that contains a situation, conflict, or misunderstanding of sorts that you will have to try to resolve by choosing one of the options presented. These options can very in effectivity, and while some sets contain 'black and white' choices, others are in the grey and are all valid courses of actions and only the most effective one will be considered as correct.
Due to the difficult nature of these questions as well as the time limit, it is not uncommon for candidates, even the best ones, to take advantage of a EB Jacobs LEAB study guide to make sure that they won't fail it due to running out of time.
The EB Jacobs LEAB Work Style Questionnaire (WSQ)
The second part of the EB Jacobs Law Enforcement Aptitude Battery.
This section is a personality test-type questionnaire containing 74 items that are designed to gauge the personality of the applicant in an attempt to make sure that their work style is similar, compatible, or has the potential to become that of someone who works in law enforcement.
Depending on which question bank you'll get, you'll either have to answer questions or statements through a likert-like scale format or through a multiple choice format to indicate their agreement or disagreement to it.
It goes without saying that the police department will give priority or favor to candidates whose Work Style Questionnaire results show that they have good decision-making and leadership skills in addition to other traits that the department requires of the candidate to have such as having good work goals or teamwork skills.
Although applicants must put their best foot forward, they must be careful enough not to accidentally invalidate their answers, even if it wasn't their intention to exaggerate their qualities.
This is because this portion of the EB Jacobs LEAB police test has a 'fail-safe' where it will warn the police department or law enforcement agency that the test-taker may be purposefully answering in the extremes in an attempt to try and make themselves look better.
Fortunately, our study guide on the EB Jacobs LEAB assessment WSQ will help you know how to answer this section with confidence and all the while making your results stand out from the rest of the applicants.
The EB Jacobs LEAB Life Experiences Survey
Although this is similar to the Work Style Questionnaire, the Life Experiences Survey will focus on your work and personal history so that the department can learn more about what shaped you as a person and as a professional.
This section of the EB Jacobs LEAB test also aims to discover if the applicant would not fit the moral or ethical standards or job specifications of the organization early on in the hiring process.
The questions generally revolve around 'how would you deal with an unruly customer', 'what if you had to work with someone you don't like', or 'describe your last boss' though variations in wording and choices are likely to occur.
All in all, there will be 47 questions to go through and you are expected to answer all of them honestly and without any form of omission.
Additional Information About the EB Jacobs Law Enforcement Battery
Although there are no requirements for someone to take the EB Jacobs Law Enforcement Battery, you must remember that each police department will have their own pre-requisites before an applicant can be considered or an applicant must have before they are appointed.
Some of these are:
Must have graduated from a standard senior high school or possesses a high school GED that is recognized by the state that you are in.
Candidates must be at least 19 years and 6 months old. (May vary throughout states)
Candidates must be United States citizens at the time of appointment.
Furthermore, one thing of note is that the EB Jacobs Police Test has a strict time limit. That's right! In addition to being a difficult test in of itself, the LEAB assessment must be completed in 2 hours and 45 minutes, and it will be up to you on how to divide the time on each section, all of which you do not have the luxury of underestimating or speeding through them.
That is, of course, unless you take advantage of our EB Jacobs Law Enforcement Aptitude Battery Prep Pack.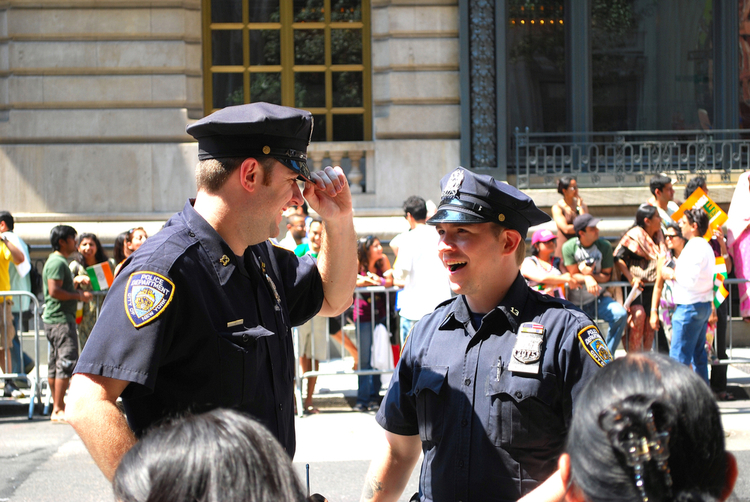 The reason why we highly suggest this is because we have discovered that a majority of our reviewers are those who took the test the first time and realized that although they managed to pass it, their application was skipped over for those who got a higher score than them.
According to our sources in the law enforcement industry, it is not uncommon for police departments to favor those with a one-point advantage as that one point can mean the difference between life and death when a situation occurs in the field.
Although police departments will still invite you over for the interview process should you manage to pass the EB Jacobs LEAB assessment, if the result of that interview shows that you're on par with the person that's one point above you in the test, then it is highly likely that they will choose them over you.
How Prepterminal Can Help in the EB Jacobs Law Enforcement Aptitude Battery Exam
The EB Jacobs Law Enforcement Aptitude Battery, or any police exam that is patterned after it, is a difficult assessment test to get through, and for good reason.
Due to police departments only opening a very limited amount of vacancies every year, it is not uncommon for ten, or even dozens, of applicants to compete for a single slot or position.
This means every candidate not only has to worry about the exam, the interview, and the requirements, but also the competition. This is more predominant if they know that they are weak in one of the aforementioned subjects in the cognitive ability test of the LEAB.
Fortunately, this doesn't need to be the case for you.
With our EB Jacobs Law Enforcement Aptitude Battery Preparation Course, we can help you not only pass the test itself but also stand out from the rest of the applicants with our comprehensive and all-inclusive study guides and full practice tests that contain practice questions and question formats that are highly likely to appear in the actual exam itself.
Our EB Jacobs LEAB Prep Course is designed by law enforcement experts and test developers who regularly keep an eye on the contents of the EB James LEAB and other police tests so that our guides are always up-to-date, allowing us to produce a full curriculum-based optimal structured learning experience that covers everything in any LEAB-type assessment so that they can prepare and succeed with confidence.
Here at Prepterminal, we know that there are no bad test-takers, only ones that are more informed and more prepared.
To get started preparing for test success, click 'BUY NOW' to access the checkout page and get ready for the EB Jacobs LEAB test today!