How the Verbal Reasoning Test Works
The SHL Verbal Reasoning test is the most common exam used by recruiters, employers, and organizations across the world to measure verbal reasoning skills. If you have an upcoming test for a job interview, chances are that it's an SHL exam!
Companies use the verbal reasoning test to identify the capability of a candidate when it comes to verbal reasoning and verbal comprehension. SHL verbal tests are comprised of 30 multiple-choice questions to be completed within 19 minutes. Questions are comprised of text, a brief statement, and a choice of true, false, or 'cannot say'.
If you are applying for a job and need to take an SHL verbal reasoning test, Prepterminal has you covered. Our team of world-class psychometricians developed a comprehensive preparation pack specifically for the verbal reasoning test. We use a strong combination of text and video material in our learning modules to explore all concepts covered in the exam.
In order to benchmark your progress and get demonstrable results prior to your real test, we created mock assessments in order to accurately emulate the real SHL test and ensure that you are getting the results you need for success.
Top Tips for Acing the SHL Verbal Reasoning Test
Focus on the Question:
Verbal reasoning tests make you read a text passage and decide (based on the information at hand) whether statements are true, false, or impossible to determine based on the information at hand. Remember that you should base your answers only on the question at hand – not on knowledge that you have from outside the test. Your personal knowledge and opinions aren't consequential.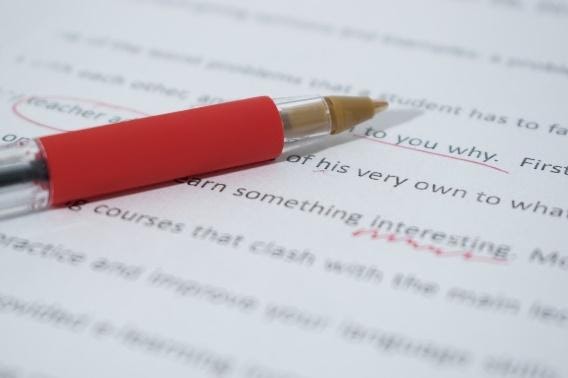 Pay Attention to Qualifiers: If you're working quickly, it's easy to overlook qualifiers that are crucial to the context of a statement within a text. As an example, qualifiers will determine how you should answer a question i.e. (occasionally/sometimes, few/some, always/never, some/most, could/may, etc.)
Study the Correct Material: Remember that the SHL verbal reasoning test measures your ability to analyze and interpret text. This isn't about language usage skills such as vocabulary, spelling, grammar, etc. but rather about measuring cognitive ability.
Take Practice Tests: Taking time to practice is massively important for the verbal reasoning test. You'll want to acquaint yourself with SHL verbal reasoning test questions while preparing yourself for high-speed testing conditions. Don't forget to practice with reading comprehension drills so you can efficiently summarize main points of a text. While you're at it, prepare with conclusion drills to speed and strengthen your deduction skills.
Take a Course: Sometimes you get what you pay for. Would you rather study with random articles on the internet or comprehensive course content? That's why we created an extensive SHL preparation pack, which is a one-stop shop for your verbal reasoning test. It features a thorough combination of video and text modules complete with practice assessments to refine and benchmark your skills. Don't let a dream job pass you by. Check out a SHL verbal reasoning course to get the good stuff.
Sample Test Questions
"In 2017, former US president Barack Obama announced in his presidential economic report that more American adults have health insurance. This is in addition to having a higher number of children receiving having health insurance as well, 3 million more than in 2008 due to the Affordable Care Act (ACA). According to him, the ACA caused the number of uninsured individuals to go so low that it was at its lowest, especially now that insurance companies are no longer allowed to discriminate against people with pre-existing conditions all the while lowering health costs to a significant level. He stated in the report that the average premium is $3,600 lower than it would be if premium growth had matched the decade before the ACA.."
Statement 1: Only a few American adults have health insurance before the Affordable Care Act was implemented.



Statement 2: Having a pre-existing condition will prevent you from getting health insurance.



Statement 3: 3 million children received health insurance in 2017 thanks to the ACA.



Statement 4: Even without the ACA, the number of insured individuals can rise if only premiums were $3,600 cheaper.



Example 2:
According to the American Society of Civil Engineers, the national electricity infrastructure gap is estimated to be $107 billion by 2020. It added that this accounts for over $11 billion per year based on current investment trends with shortfalls in grid investments to account for an estimate of 90% of the investment gap by 2020. Based on these figures, around $95 billion needed to modernize the grid. It stated that by closing the electricity investment gap, this would lead to fewer power outages, allowing US business as a whole to save $126 billion, prevent the loss of 529,000 jobs, and $656 billion in personal income losses for American families.
By investing $95 billion for the modernization of the grid, $656 billion in personal income of American families can be prevented from being lost.
The statement following the passage is:
True
False
Cannot Say
Get Started and Ace Your SHL Test
It's almost a no brainer. If you take the time to familiarize yourself with the testing style, structure, and questions – you're going to get a higher score. This is important because you're being directly measured compared to the competition. You want your potential employer to know that you're a winner and have stellar cognitive ability and potential.
Take a practice course to dominate the SHL verbal reasoning test and get the gig. Our world-leading team of psychometricians created the most comprehensive preparation pack for the SHL test available. Using a thoughtful combination of text and video material in our learning modules, our preparation pack explores all the concepts covered in the exam in depth. Don't wait any longer get practicing today!