Police Officer NYPD Exam: Test Format & Hiring Process (2023)
The NYPD exam is a highly challenging applicant selection tool employed to identify the best applicants for roles within the New York Police Department.
Number of questions: 85 questions
Length: 2.5 hours
This test is extremely competitive and has a very low passing rate. In order to succeed on this exam and secure a career with the NYPD, you need to prepare thoroughly with accurate materials.
Prepterminal's NYPD Prep Course is the best approach to mastering the NYPD exam, with 21 in-depth instructional modules with realistic practice tests to ensure that you'll master every single topic on the test. Get started today to begin your journey to acing the NYPD exam and securing a future with the NYPD!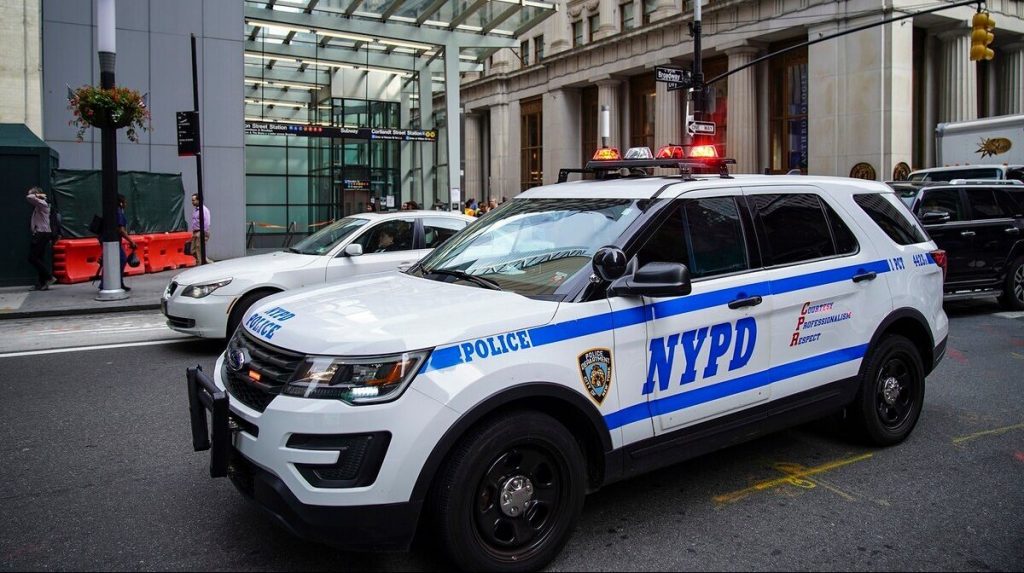 The New York Police Department hires only the best-qualified individuals. It receives a large pool of candidates, so you must optimize your chances of excelling during this strict selection examination.
Although the result of the NYPD exam is a simple PASS/FAIL, the more questions you get correct, the higher up the waiting list you'll go, preparing for the test an imperative.
The NYPD exam is exceptionally comprehensive, challenging a range of disciplines, including memory, deduction, spatial awareness, visualization, and a variety of other skills we'll cover in this article.
PrepTerminal offers the most in-depth preparation training for your NYPD test. We'll help you prepare for this highly challenging test to get your foot in the door for a rewarding, exciting, and prestigious career. For the complete preparation package, our NYPD Police Preparation Course is ideal for a comprehensive learning experience.
What Does the NYPD Exam Include?
There are 85 questions in the NYPD exam 8339. You need to answer sixty of those questions correctly to pass. That's a 75% pass threshold.
The NYPD exam tests your proficiency in the following disciplines:
You won't have studied most of these categories in school. It's crucial, therefore, that you recognize what to expect in each of these subject areas.
This is why PrepTerminal's comprehensive NYPD training program offers exceptional preparatory insight for your exam.
Police Officer NYPD Exam Prep Course
The Structure and Subjects of the NYC Police Recruit Exam
You'll be presented with a map of a typical New York City street (although it's just as likely to be fictional). There's a compass indicator, street names, and a list of numbers placed at strategic points around the map.
Give the map a brief once-over – you won't need to remember anything here, but the more quickly you familiarize yourself with the street names, the faster you'll be able to address each question.
These questions are based on locational orientation. You're given a starting point, along with a list of instructions that guide you towards a final destination.
You'll be given a starting location and told to find the shortest route to the scene of a crime. This is a test of your ability to recognize shortcuts, navigate your way around potential roadblocks and one-way systems, etc.
You're given a long passage of text containing multiple paragraphs – of up to a full sheet of letter paper.
You'll be asked to identify facts based on the passage. These facts, however, are phrased differently, so you'll need to look for the most accurate alternative description.
This section of the NYPD examination provides a crime description in table form, along with a list of four prose-based reports.
You're asked to determine which of the given statements matches the table of information most accurately, clearly, and completely.
This section examines your ability to use the English language in a concise, accurate fashion, bearing in mind the conventions of grammar and sentence clarity.
This section of the paper will give you a summary of a crime event, including additional, detailed information.
You'll be asked a list of questions that relate to the given information that demands that you use common sense and an understanding of criminal law to make assumptions and deductions.
You're given a written crime scenario, and you'll be asked questions that test your current understanding of legal subtleties.
This section asks you to identify an object after superficial changes have been applied. Alternatively, you might be asked to identify the object from a different angle.
This section explores your ability to compare images and find similarities.
This section of the NYPD test will ask you to drive toward a conclusion based on given circumstances, but not all information will be relevant.
You could be given maps, tables, and image comparisons, but you'll need to deduce which of those items is most helpful to your investigation.
You'll be given a written scenario and asked to identify the problem. For example, a police officer needs to place signals or barricades on the road as a warning of hazards ahead to road users.
Based on that scenario, you'll be given a set of three or four options, delving into your understanding of the problem and potential action to prevent harm to the public.
These are basic mental arithmetic questions to complete without the use of a calculator, relying on your ability to determine reasonably complex equations in your head.
The NYC Police Department is keen to hire only the most qualified applicants. If you wish to be one of these people who can wear an NYPD uniform and badge, you will need to put in a bit of preparation. The hiring process is tough, and you will need to complete each stage of the application process successfully.
The NYPD hiring process is made up of 9 steps:
Minimum application requirements – At least a 2.0 Grade Point Average and a minimum of 60 college credits at an accredited college or university; NYC resident; at least 21 years of age; U.S. citizen; and a current and valid state of New York driver's license
Written entrance test conducted by the Department of Citywide Administrative Services (DCAS)
Pre-Hire interview through the Medical Division
Medical exam – Vision, height, weight, hearing, dental health
Standardized written test – psychological
Physical test
Verbal interview
Character investigation/check
Police Academy training program
Am I Eligible to Take the NYPD Exam?
The NYPD police exam is particularly tough, designed to filter out the best candidates for formal training at the police academy.
The best way to prepare yourself for this challenging test is to understand the requirements and to practice.
But first, there are some eligibility criteria to consider.
While the minimum age for full appointment in the NYPD is 21 years of age, candidates can take the entrance exam at seventeen and a half. You can take the test up until the age of 35.
You can only take the NYPD exam once, so you should make sure that you're ready and prepared for your test.
You need to be a U.S. citizen and a resident of New York state (within 30 days of your appointment).
You should have a clean, valid New York driver's license.
What Might Disqualify Me?
All NYPD applicants require a clean criminal record.
The following are not eligible to apply:
Convicted felons
Those found guilty of domestic violence misdemeanors
Anybody dishonorably discharged or disqualified from military service
Additionally, if you have demonstrated prior disrespect for the law or violent conduct, or were dismissed from a job for ill behavior, you may be disqualified from applying for a police officer role in the NYPD.
Advantages of Joining the New York Police Department
There are various advantages that come with performing duties as an officer within the NYPD. These advantages include an above-average salary, stable employment, holiday leave, sick pay, compensation for night shift differential and overtime and more. By serving your community as an officer, you will also have various educational and promotional opportunities to better your career path.
As the NYPD seeks new recruits who show a very high level of integrity and duty, it is no surprise that the hiring process is relatively rigid. The NYPD hiring process is about showing that you have the mental and physical abilities to excel. The NYPD measures the cognitive abilities and mental strength of all new candidates via several written exams. Many applicants fail to do well enough in these exams without prior preparation.
That's why Prepterminal has created an NYPD prep course that provides extensive NYPD Practice Exam resources. Our NYPD course will show you what to expect on the NYPD Test and give you an edge over your competition.
PrepTerminal's NYPD Prep Course
Remember, you can only take the NYPD test once, so you should prepare as thoroughly as you can in order to maximize your chances of excelling during this challenging, multi-disciplinary test.
Higher scores send you to the top of the waiting list, meaning that you could be in line for recruitment sooner rather than later.
PrepTerminal is perfectly positioned to provide expert guidance that WILL help you pass the next NYPD exam and move forward toward a rewarding career in law enforcement. This course provides extensive NYPD Practice Exam resources, which will give you a real insight into what to expect on the NYPD Test and give you the edge going into the real thing.
*Note:

NYPD and other trademarks are the property of their respective trademark holders. None of the trademark holders are affiliated with PrepTerminal or this website.