FDNY Exam and Firefighter Test Prep Course
Last updated 12/20
The FDNY exam is a firefighter aptitude test specified by the New York City Fire Department and is given once every four years. It is utilized as an effective assessment tool for the FDNY to make sure that only the best of the best applicants take part in the firefighter hiring process.
Here at Prepterminal, we have an in-depth FDNY Firefighter Written Exam Prep Course which is perfect for ensuring you are not just ready to pass the real FDNY exam but also stand out as an ideal candidate with a top score.
Click 'BUY NOW' to get started immediately, or read on to learn more about the FDNY exam.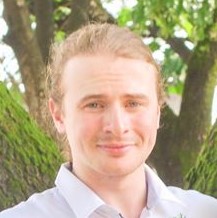 I'm Matt, Prepterminal's FDNY Exam Prep Expert.
Any questions about the course? Let me know at matt@prepterminal.com
Introduction to the FDNY Exam
The FDNY exam is a specialized firefighter test used by the FDNY that is offered ONLY once every four years. This not only makes it tough, but worth preparing for so you do not have to wait another four years before you can take the exam again.
With the exam due to take place in another year or two, now is as good as time as any to start preparing for the FDNY exam.
The FDNY exam is also known by several names depending on who you talk to such as:
FDNY firefighter test
FDNY firefighter exam
FDNY firefighter entrance exam
FDNY firefighter aptitude test
FDNY firefighter civil service exam
Although the FDNY test itself does not require the candidate to have any special knowledge of firefighting or the Fire Department, it will include multiple-choice questions on reading, problem-solving and applying rules and concepts.
Only after you manage to pass this FDNY firefighter written exam will you be allowed to go on to the next portion of the application process, which is, in-person interview with an experienced or senior FDNY officer or a panel of FDNY officers.
What does the FDNY Exam Include?
It cannot be understated that competition to join the FDNY is very tough, which is why they only open their firefighter entrance exams every four years. This means that if you want to work for them as a firefighter, you need to achieve very good results in your FDNY test by making good use of an FDNY-focused firefighter exam prep course.
Here is some information about what to expect:
FDNY Test Firefighter Written Exam
There are three sections on the FDNY Firefighter written exam – video learning, reading comprehension and basic math questions, and a background and personality test.
Video Learning: Before starting the Video Learning section of the FDNY test has three sections. sections assess your listening comprehension skills, your ability to process new information, and your reasoning skills.
In the first section, you will be asked to watch a video lesson. In it, a lecturer will explain how to operate a certain piece of equipment. You will watch the video twice and will be allowed to take notes. After you finish watching the video, you will be asked to answer questions that examine your knowledge of the material covered in the video lesson.
The second part of the video learning section includes watching a narrated slide show. The slides will center on equipment safety. Like in the first part the test, you will be allowed to take notes while watching. At the end of the session, you will be asked several questions related to the information shown on the slides.
For the last part of the video learning section you will watch three short video clips featuring a dialogue between an instructor and a student. The instructor will provide additional information about the equipment. The student will make inquiries about it and answer the instructor's questions. As in the previous sections of the exam, video clips will be replayed, and you will be permitted to take notes. When you finish watching, you will be required to answer questions relevant to the viewed material.
Reading Comprehension & Basic Math: The next section of the test is based on the material contained in an operations manual. You will read a page-long excerpt on how the equipment. A total of three different passages will be presented to you, each followed by a set of questions, which you will need to answer. Some data in the excerpts will repeat information which was shown to you earlier in the videos. There will also be basic math questions in this section as well. This section evaluates your reading comprehension, reasoning, and basic math skills.
Background and Personality Test: The last part of the FDNY evaluates your personality and verifies whether you possess the necessary traits to be a firefighter. The qualities that the test is designed to estimate are conscientiousness, agreeableness, emotional stability, honesty, and dependability, among others. Your character will be assessed with the help of a questionnaire. Some of the questions it contains will be biographical. Others will measure your behavior and aptitude for the position.
With this test being different than other firefighter exams it is important to practice with a firefighter written exam prep course study guide that contains all areas found on the test. With Prepterminal you can get ahead of the game and start practicing now.
FDNY Test Firefighter Physical Exam
Also known as a CPAT (Candidate Physical Ability Test), this part of the FDNY exam ensures you have the level of fitness required of a firefighter by taking you through several physical exercises simulating the role, including lifting and carrying equipment up multiple flights of stairs and using force to open a locked door.
The number of exercises used in the CPAT are as follows:
Sit-ups
Pull-ups
Burpees
Strict Press
Air Squats
Push-ups
Walking Lunge
Farmer's Carry
Running
If you are a candidate that managed to score 100 or higher in the FDNY exam, you will then be invited for the CPAT for practice sessions. If you managed to pass one out of the two practice sessions, you will be to have passed the CPAT.
Just from the information above, not only will you need to worry about the written firefighter exam, you must also prepare your body to meet the physical test because you only have three chances to pass it.
So, in addition to making good use of an FDNY firefighter test prep or FDNY firefighter study guide, training and exercising to pass the physical exam must also have the same priority.
Additional Information About the FDNY Exam
The Application Process
The application process for becoming a FDNY firefighter is as follows:
Apply for the written exam
Take the written exam
Take the physical exam
Pass medical, (including drugs), background and psychological checks
Graduate from their academy; an 18 week classroom-based and physical course which prepares you for the role and gives you the mandatory training and qualifications all of their working firefighters need, including Certified First Responder.
FDNY Exam Entry Requirements
In order to be eligible to sit the FDNY test, you must meet the following requirements:
Be between 17 ½ and 29 years of age (up to 36 if you were in the military)
Be a US Citizen and have proof of this (e.g. birth certificate, driver's license, military ID, passport)
Hold a GED or high school or college diploma/degree
Hold a driver's license which is valid in New York State
Be a resident of New York City, Westchester County, Nassau County, Orange County, Putnam County, Rockland County or Suffolk County.
You are required to bring an ID to the test on exam day to provide proof that you are the applicant. The whole exam is around four hours long.
Why Should I Join the FDNY/Pass the FDNY Exam?
The Fire Department of New York has a long, distinguished history of having some of the best firefighters in the country.
They have a particularly challenging job of dealing with the day-to-day stressors of keeping the people and businesses of one of the busiest cities in the world safe as well as the thankfully rare tragedies of terrorist attacks.
Because of this, firefighters in New York have some of the best career benefits, including a starting salary of $43,904 with a five-year potential to earn up to $100,000 as well as comprehensive health insurance and one of the most generous pension schemes for civil service workers.
How Prepterminal can Help
As shown above, the FDNY exam is a challenging test to get through because most people only have one or two chances to get it right in a lifetime before having to choose a different career with how rare it is offered, and for good reason.
Since firefighters are responsible for the lives of many, their scores in the FDNY test WILL affect their chances of being hired and just having a passing score will not guarantee employment.
Our comprehensive FDNY Exam Prep Course is designed by firefighting experts and fire department professionals who regularly keep an eye and research the contents of the FDNY exam so that our guides are always up to date.
With their help, we were able to produce a full curriculum-based course for an optimal structured learning experience that covers everything in the FDNY test so that test-takers can prepare and succeed on the first try when the opportunity finally appears.
This means that our prep course has study guides, video guides, practice questions, and full practice tests that contain all the subjects, questions, and question formats that will appear in the actual FDNY exam.
Here at Prepterminal, we know that there are no bad test-takers, only ones that are more informed and more prepared. Secure your future at the FDNY by studying and practicing today with our FDNY Exam Prep Course today!
*Note: Firefighter and other trademarks are the property of their respective trademark holders. None of the trademark holders are affiliated with PrepTerminal or this website.