CritiCall Test (911 Dispatcher Test) Guide & Free Practice Test 2021
Last updated 08/2021
At PrepTerminal, we want you to realize your ambition of becoming a 911 operator, and that's why we are here to help. We provide you with a free Criticall practice test to assess your current testing level.
The Criticall practice test is timed. There are 10 questions and you will have 5 minutes to complete the test.
Take the Criticall 911 Practice Test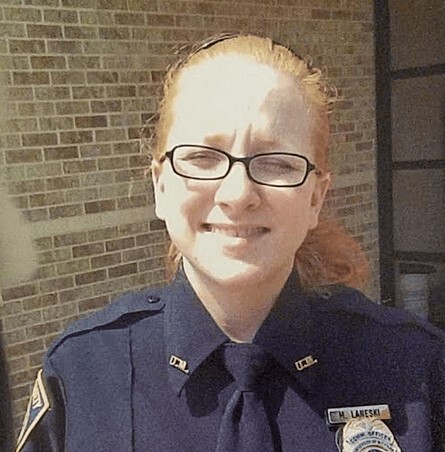 I'm Maureen, Prepterminal's Criticall expert.
Any questions about the course? Let me know at [email protected]
The CritiCall test (also known as 911 Dispatcher Test) is a computer based assessment that measures if a candidate has the aptitudes and skills required to be a 911 call handler and dispatcher.
The Criticall assessment comprises different sections, each measuring a specific aptitude. Some of the sections of this assessment demand that you complete tasks you will encounter within this job role. To be an eligible candidate for a 911 dispatcher position, you must ace all the sections of the test.
Emergency service agencies across the United States and Canada can tailor and administer the CritiCall software to suit their various recruitment demands, meaning candidates may be faced with slightly different variations of the CritiCall dispatcher test from state-to-state, or agency-to-agency.
However, it's safe to say that employers are going to be screening all candidates in core tasks such as data entry, decision making and multitasking.
Table Of Contents
What is the purpose of the CritiCall Test?
Hi, I'm Maureen Laneski. I've been a dispatcher for a small department just outside of Detroit for 18 years. I have a master's degree in teaching and was our department's first certified communications training officer. For over 10 years, anyone who sat in dispatch in our department had some or all of their training from me. The role of a 911 dispatcher, or call taker, comes with a great number of responsibilities, and as such, employers can be meticulous in their recruitment process.
Those working as handlers/dispatchers for the emergency services play a pivotal role in ensuring public safety. As such, a number of fundamental key skills are required in order to effectively carry out this job.
Finding candidates that can display competency in a number of key skills, across a variety of different tasks, is why assessment programs such as the CritiCall are so highly valued within the public-safety industry.
The CritiCall tests were developed in order to quickly and efficiently screen applicants in order to check for these key skills prior to any training they might receive if they are hired as a dispatcher, so that unqualified individuals may be filtered out prior to the application process. Today, there is fierce competition for the role of a 911 dispatcher. To be a successful candidate, you need to pass the CritiCall test. The CriticCall test is challenging, so you must be prepared and ready to put in the effort.
The test itself measures a variety of skills, each particular skill having a section dedicated to it. In order to become eligible to apply for a 911 dispatcher position, one must achieve the CritiCall 'pass' score.
The CritiCall assessment is broken down into a number of different modules, each designed to assess your competency in a number of skills relevant to the everyday duties of a 911 dispatcher. Some of these modules are more role-specific than others, like Map Reading and Decision Making for example, whereas others are a more basic test of your reading, spelling, and math skills. But regardless of their apparent workplace relevance, you must achieve the pass mark in each of them to successfully complete the assessment.
CritiCall Test Modules
PrepTerminal's CritiCall Test preparation course is broken down into three different categories, each instructing, explaining and testing you on a different aspect of the CritiCall test. Our guides are all interactive and include step-by-step methods for answering every type of question, as well as detailed explanations of practice test answers.
These categories are:
ATTENTION TO DETAIL
1. Computerised Data Entry
Listening to, or reading, data from a number of different sources and entering it quickly and accurately into a computer system via a keyboard.
2. Cross Referencing
Cross referencing information from an address book and entering it quickly and accurately into a computer system via a keyboard.
3. Character Comparison
Identifying and highlighting differences between two tables of seemingly identical information.
BASIC READING, WRITING & MATH
4. Vocal Summarization
Summarising information from simulated 911 calls or conversations and entering it into relevant data fields.
5. Reading Comprehension
Comprehending written information from a number of different texts and then answering subsequent questions.
6. Spelling
Spelling a number of commonplace words to test the candidate's ability to clearly and accurately relay information between callers and emergency services.
7. Sentence Clarity
Determining which sentence best clarified a set of facts from a list of similarly worded sentences.
8. Math
Calculating a number of basic math questions to test the candidate's ability to perform tasks such as addition, subtraction and percentage work.
DISPATCH SKILLS
9. Decision Making
Assigning emergency response units to incidents based on strict geographic and company protocol.
10. Memory Recall
Recalling sequences of numbers & letters from short term memory. Sequences may be presented in written or spoken form.
11. Prioritization
Prioritizing and ranking the urgency of emergency incidents based on company protocol to help determine necessary dispatch response.
12. Map Reading
Reading and navigating a number of different maps to then choose the most efficient or suitable route for emergency service units to travel.
CritiCall Passing Scores
As the CritiCall exam consists of different sections corresponding to different skills, each section comes with its own passing requirement. When preparing for this exam, it is important to bear these requirements in mind; one cannot simply do exceptionally well at half of the exam and flunk the other half expecting to scrape a passing grade. Proficiency in all components is essential.
Basic Skills
| Test Name | Passing Score |
| --- | --- |
| Call Summarization | 70% |
| Call Summarization with Multi-Tasking | 70% |
| Reading Comprehension | 60% |
| Spelling | 70% |
| Sentence Clarity | 70% |
Dispatcher Skills
| Test Name | Passing Score |
| --- | --- |
| Memory Recall | 70% |
| Numeric Memory Recall with Audio | 70% |
| Suburban-Rural Map Reading | 70% |
| Prioritization | 70% |
Attention to Detail
| Test Name | Passing Score |
| --- | --- |
| Data Entry with Multi-Tasking | 60 KPM |
| Audio Data Entry with Multi-Tasking | 28 KPM |
| Keyboarding | 35 WPM |
| Cross-Referencing | 70% |
| Cross-Referencing with Audio | 70% |
| Character Comparison | 70% |
Criticall Background Check & Panel Interview
When you apply for a dispatcher position, a background check will be carried out to ensure that you have no felony convictions, and to make a qualitative assessment of any previous convictions on your record. This does not necessarily mean that any non-felony convictions will immediately disqualify you from the role – previous convictions are considered on a case-by-case basis. This course includes a full written module which explores the background check in full detail so that you can properly understand what to expect.
In addition, you will face the dreaded panel interview in order for your prospective employer to know a little more about you as a person so that they can have a more three-dimensional view than would be provided by simply testing your cognitive/work-related skills. While the experience can vary for each individual, this course includes a guide on the best methods for your panel interview, so that you can set yourself apart from the competition and show the panel your best side.
How to Pass the CritiCall Test
The CritiCall is likely to be very dissimilar to any other kind of testing you've faced before and becoming familiar with the content of the test, the layout of the questions and the best, most reliable way to approach answers is your safest and fastest route to success. While you may find sets of practice questions for the Criticall elsewhere online, our course is the only resource that also offers a route to success – not only do we provide the best practice resources available online, but we also provide fully-curated guide modules which explain the tactics needed in order to ace the test.
As far as specific preparation is concerned, our best advice is that you try your hand at practice tests before sitting down to take the real thing, like those offered by PrepTerminal. By learning with our guides and applying the knowledge gained in our practice test resources, you will be fully prepared for your Criticall test and have a distinctive edge over your peers.
*Note: Criticall Dispatcher and other trademarks are the property of their respective trademark holders. None of the trademark holders are affiliated with PrepTerminal or this website.