Improve Your SHL® Test Score And Get Your Dream Job
The rapid SHL prep everyone is talking about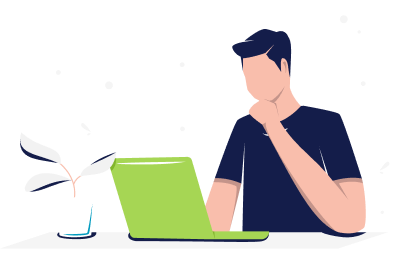 Top Quality SHL Materials
Prepare as quickly as possible, with the most up-to-date, accurate and effective SHL prep materials

SHL Practice Tests
8 timed, full-length SHL-style practice tests

SHL Expert Video Lessons
Learn quickly the best tactics for every SHL section on any device, 100% online
All SHL Topics are Covered:
SHL Verbal Reasoning
SHL Numerical Reasoning
SHL Inductive Reasoning
SHL Mechanical Reasoning
Occupational Personality Questionnaire(OPQ)
SHL Motivation Questionnaire
SHL Situational Judgement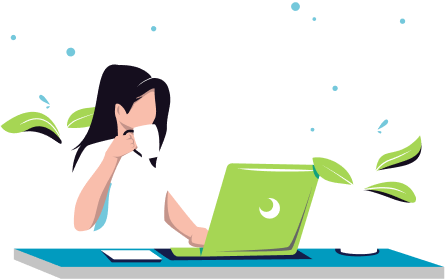 Plus! 24/7 Student Support
Quick email and chat support
From our test prep experts
Whenever you need the extra help

"Prepterminal.com gets rave reviews from their SHL prep course students, many of whom got hired by top employers thank to this flexible and affordable prep."
RATING: ★★★★★


Here is what REAL users who prepared with our course have to say about it

George R. Verified Buyer
★★★★★
Amazing Prep. for Test
This is a very good source to prepare for the SHL test.I purchased it before the test by 5 days and I find it avery good source to know the type of questions you will face in the test. It is a really good source and worth the money you pay for it.

Carlos S. Verified Buyer
★★★★★
Extremely worth money spend!!!
For those which are in doubt about to purchase or notthe course, I do really recommend. It covers all SHL tests subjects. Thank you prep team!

William C. Verified Buyer
★★★★★
Very Thorough!
It's a huge relief to go through such a fleshed out course for this test. The real SHL test I took was MUCH easier because I prepared with this course. If anything, I even felt overprepared in some ways! The personality test module was a nice addition, too. Thanks Prepterminal!

Karen S. Verified Buyer
★★★★★
Got the job!
I didn't realize the SHL test would be so difficult, but this course helped me to prepare quickly. I passed my test and got the job!

Oliver W. Verified Buyer
★★★★★
Worth the money!
I didn't believe that a $49 course will help me get the job, but here it is! This course improved my test results by about 40%!!! Awesome!!!

James M. Verified Buyer
★★★★★
Easy to follow
Great course, with easy steps to follow and felt better prepared and more time conscious.
Frequently Asked Questions
How does the course work?
It's 100% online and you get immediate access sent to your email as soon as you sign up. No books, No DVDs, No PDFs. You can study and practice on your computer or your phone. It works on any device with an internet connection!
How many times will I be charged?
You will be charged just one time for any paid plan. We don't store your credit card information and definitely won't charge you on a monthly basis or anything like that. Just one time, upfront fee, and that's it.
If I'm struggling with a question, can I get help?
Of course. We're happy to help you with any questions you have. Matt, our SHL expert is available at [email protected] All you need to do is send him a message while you're studying, and he or another team member will get back to you quickly.
Do I get practice tests?
Yes, you'll have access to 8 full-length practice tests that accurately reflect what you'll see on test day.
I have very short notice, do I have enough time to prepare?
You are not alone here. 90% of our users receive short notice of just a few days and even less.
That`s why we created this Rapid SHL Prep Course.
You can quickly and dramatically improve your performance on the test day with our easy video tutorials and just the right amount of practice questions. You won't be overwhelmed with thousands of questions. You probably won't have the time for this and it's unnecessary.
Do you have iPad/iPhone/Android access?
Yes. You can access all of the lessons, videos, practice questions and full-length practice tests with any PC or mobile device.
About the Author
Since 2007, I have been teaching and preparing people for a variety of pre-employment psychometric tests. Over the past 7 years, I have focused primarily on the SHL test, as I identified a growing demand for this type of test and noticed that my students experienced difficulties with the SHL test.
I am familiar with many assessment tests, but this test is the trickiest of them all. Throughout the years, I have personally seen thousands of SHL questions and I have developed a unique tactic for approaching each question type.
Start Your SHL Prep Today!

Zero risk: 30-day "No questions asked" money-back guarantee