The SHL OPQ Personality Test
Become an SHL Master in Under 4 Hours With Expert Guides & Realistic Mock Exams
SHL is a leading international test provider, and accounts for around 25% of the world's pre-employment test provision!
CEB SHL tests are notoriously difficult, with an average passing rate of less than 20%. Because of harsh time restrictions and unfamiliar concepts, many candidates are caught unprepared and fail their tests.
Candidates who are required to take an SHL aptitude test are typically given very little time to properly prepare. Usually, a person has a matter of days to get ready! If you are going to take an SHL assessment test, time is critical.
With college graduation rates rising year after year, competition in the workplace is becoming increasingly fierce.
As more job candidates now possess degrees, many companies are looking for more effective and targeted ways to screen for the best candidate. To this end, they are using personality tests, such as the popular SHL OPQ Personality Test (in addition to resumes and interviews), to help them find the right employee for their job vacancy.
If you have recently graduated from college are looking to enter the workforce, you will probably need to take a personality test as part of your job application process. Alternatively, If college is a distant memory and you are just looking to make a career move, the SHL OPQ Personality Test will likely still be a necessary part of your job search.
Simply being a college graduate may no longer cut it. Today, there are other hurdles you will probably need to overcome when applying for your ideal job. The SHL Personality test is a hurdle that often plays a key role in the hiring decisions made by employers. Thus, if you have been asked to take an OPQ test, it is essential that you put in your maximum effort to ensure you present an image of your personality that fits the requirements of the job you are applying for.
What's The SHL Occupation Personality Questionnaire?
Personality questionnaires, such as the OPQ test, assess personal behavioral preferences, in an effort to predict the performance potential and talent fit of a job candidate. Personality assessments strive to measure the way a candidate relates to others, solves problems and handles their feelings and emotions. This is intended to predict the workplace conduct of a candidate for a specific work role.
The Occupational Personality Questionnaire (OPQ), also known as the SHL Personality Test or OPQ32 is a popular psychometric evaluation used all over the world to assess workplace characteristics and behavior. This traits-based test was created by Roger Holdsworth, Peter Saville, and company in 1984.
The OPQ test is used to assess all levels of employees, from graduate positions to top management. This test is designed to evaluate 32 personality traits of a potential employee. Reports are provided to the hiring company, for evaluation and analysis of the candidate. This helps with the process of employee selection.
How is the SHL OPQ Personality Test Used?
Organizations use this questionnaire to gain insight into how a prospective employee may perform when on the job. Thus, a company can use this test to see how the characteristics of a candidate may affect their work performance.
Once a candidate has completed the occupational personality questionnaire, the employer receives a series of reports, which they can use when deciding which candidate to hire. In addition to recruitment, companies use the OPQ test for team building or when making changes within their business.
Through an understanding of the behavior styles of candidates, employers can make informed decisions about which candidates offer value to their company and, based on this information, decide who is the best hire.
To ensure you present as the best candidate you'll need to learn how to display the version of yourself you wish your potential employer to see. You may only get one chance to land your ultimate job so you'll want to give it your best shot!
Prepterminal's SHL Personality Test preparation course features a text/video module-based structured study course with SHL Personality practice tests to ensure that you are making the most suitable aspects of your personality known.
What Does The SHL OPQ Test Measure?
The occupational personality questionnaire test is built upon the concept of the Big Five Personality Traits:
Openness
Conscientiousness
Extraversion
Agreeableness
Neuroticism
The OPQ measures 32 personality traits, spread across 7 sub-categories within 3 main categories.
1. Relationships with People
Influence: Persuasive, Controlling, Outspoken, Independent
Sociability: Outgoing, Affiliative, Socially Confident
Empathy: Modest, Democratic, Caring
2. Thinking Style
Analysis: Data Rational, Evaluative, Behavioral
Creativity and Change: Conventional, Conceptual, Innovative, Variety Seeking, Change Adaptable
Structure: Forward Thinking, Detail Conscious, Conscientious, Rule Following
3. Feelings and Emotions
Emotions: Relaxed, Worrying, Tough Minded, Optimistic, Trusting, Emotionally Controlled
Dynamism: Vigorous, Competitive, Achieving, Decisive
Assessed together, these 32 dimensions are used to predict critical areas of job performance based on the key competencies required on the job.
The SHL Personality Test provides in-depth reporting on competency using the 20 key competencies from the Universal Competency Framework (UCF):
Leading & Deciding: Deciding & Initiating Action, Leading & Supervising
Supporting & Cooperating: Working with People, Adhering to Principles and Values
Interacting & Presenting: Relating & Networking, Persuading & Influencing, Presenting & Communicating Information
Analysis & Interpreting: Writing & Reporting, Applying Expertise & Technology, Analysing
Creating & Conceptualizing: Learning & Researching, Creating & Innovating, Formulating Strategies & Concepts
Organizing & Executing: Planning & Organising, Delivering Results and Meeting Customer Expectations, Following Instructions and Procedures
Adapting & Coping: Adapting & Responding to Change, Coping with Pressure & Setbacks
Enterprising & Performing: Achieving Personal Work Goals and Objectives, Entrepreneurial & Commercial Thinking
As we have seen, this test is well planned out and carefully crafted so you'll need to approach it with a game plan in mind. It's no good rocking up on test day and hoping for the best. At PrepTermianl our team of personality test experts have created a preparatory course to help you develop the best mindset for this occupational personality questionnaire so you can take the test with purpose.
The OPQ Assessment Structure
The OPQ test is taken online, and has three formats:
The OPQ32r and OPQ32i are the ipsative versions of the test, with the former being the shorter version of the two, and the OPQ32n is the normative version. Both tests are delivered in a forced-choice format.
In the ipsative versions of the test, the candidate must answer 104 questions in which they are presented with blocks of statements (3 blocks in the OPQ32r and 4 statements in the OPQ32i), from which they must select which statement sounds most like them and which sounds least like them. These tests are untimed, yet it typically takes around 25-40 minutes to complete.
The OPQ32n, being a normative test, presents the candidate with 416 statements which are to be ranked between 5 grades, ranging from 'Strongly Agree' to 'Strongly Disagree'. This test is also untimed but it generally takes around 45-60 minutes to complete.
When the OPQ Assessment has been completed, a report is generated to provide employers with the required information to make informed recruitment decisions. These reports can come in a number of formats:
Managerial and Professional Profile Chart: An in-depth graphical representation of the candidate's results
Manager Report: A brief written report describing the candidate's personality
User Report: Both a graphical and written overview of the candidate's personality
The information taken from the report will be used by the employer in the selection of employees, so it's vital that candidates seeking to do well in the screening process take the time to become familiar with this assessment.
PrepTermainal's course should be an essential component of your test preparation. We are here to help ensure that your application is successful. Our course teaches you how to effectively display your best traits to prospective employers. Let us be your test-taking partner and show you how to effectively prepare for the SHL OPQ32 test.
How Should You Prepare for SHL OPQ Personality Test?
A widely-accepted myth about personality tests is that there is no right or wrong answer and that there is no way to improve your performance in this type of assessment. This is simply not true. If there was no correct way to approach a personality test, they would not be used for the purpose of job screening.
Every employer using this assessment wants to identify individuals with specific key traits – the trick to preparing for this assessment is to identify which traits are sought after and to figure out how best to display these traits.
In addition, the SHL OPQ Personality Test presents a high volume of questions containing a lot of information, which can be cognitively challenging, especially under stress. This further strengthens the need for practice. A key to preparation is studying the test in-depth and taking practice tests to find out whether the desired results are being achieved.
At PrepTerminal we have designed a preparatory SHL Personality Test course to help you identify the traits which are required in the particular job role you are after. We'll teach you how to showcase characteristics that demonstrate how you are the right fit for the job.
Top 5 SHL OPQ Personality Test Tips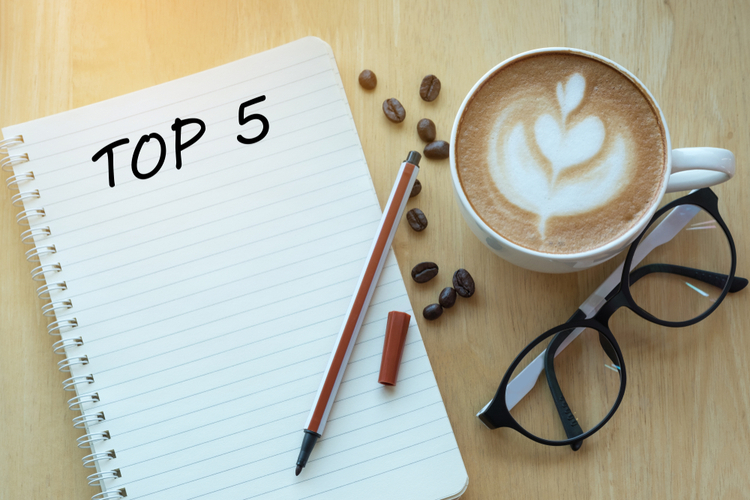 Personality questionnaires are not developed to test your ability, however, they can be quite challenging because of their length, and the degree of introspection they demand. It is of key importance that you sustain your focus and are able to push on through all the test questions and answer them as accurately as possible. Although personality tests can seem mundane they are very informative recruitment tools and should be approached with seriousness.
Personality questionnaires have no time limits, primarily because the test administrators want to give candidates enough time to make an accurate assessment of their personality. Take your time when sitting your personality exam and give yourself the freedom to consider your answer before you respond.
Make an effort to identify the traits desired in the job role for which you are applying, so that you can adjust your responses accordingly. A good place to start is the job advertisement. This may give you insight into what qualities the employer is looking for in a candidate.
4. Make Yourself Comfortable
Ensure that you take the test in a quiet place so that you can concentrate. You may need to create a small work area for yourself in your home. Also, if you live with other people make sure they are not around to disturb when you are taking the test. Before you start the test, ensure that you will have enough time to complete it. You don't want to become pressurized for time during the exam.
Take practice tests to make sure you know your strengths and how to show the traits you want your prospective employer to see. The more you practice the better. Through practice you will learn how to present the most suitable characteristics of your personality.
Why Being a College Graduate May Not Be Enough
In today's competitive job environment, being a college graduate may not be enough to land you your dream job. It is important to make all the right job application moves. This means putting your best foot forward when completing your SHL OPQ test. To do this you need to prepare prior to test-day.
*Note:

SHL and other trademarks are the property of their respective trademark holders. None of the trademark holders are affiliated with PrepTerminal or this website.