Professional Learning Indicator
Ace the Predictive Index Exam With Easy-To-Follow Modules & Mock Tests
In the past, the hiring process was much more straightforward. Organizations could advise for a job, get applications, shortlist candidates, carry out an interview, and proceed to pick the best person(s) fit for the job. However, this narrative has greatly changed. Many companies around the world, including big brands such as IKEA, Maersk, Nestle, and Dell have introduced a new stage that all potential employees must go through, which is the Professional Learning Indicator (PLI) Assessment test.
What is a Professional Learning Indicator test?
The Professional Learning Indicator goes by many names, including Predictive Index (PI) Cognitive Assessment, Predictive Index test, and Predictive Index Learning Indicator (PILI). Therefore, these shouldn't be treated as different tests when you receive an interview invitation because they mean the same thing.
PLI is a 12-minute test that contains 50 questions. It is given by an organization to potential employees to identify special skills possessed by an individual, which would not have been otherwise detected in a resume or an oral interview.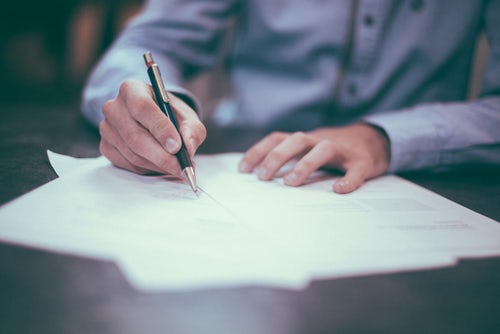 Before the PLI, employers used to believe that an individual who passed an interview was prepared for the workplace as long as he/she had earned a related degree or diploma. In many instances, they forgot to gauge how this knowledge was acquired. This is why this test was created. It helps organizations hire a workforce which not only has formal training on the job but which comprises of people who have the desire to work in any environment, can learn new things quickly and can complete complex tasks within a short time.
Have you been asked to take the PLI test for a job application, but are unsure where to begin? Are you worried that the test might deprive you off your dream job? Being faced with an unfamiliar test at such short notice can be an incredibly daunting prospect, but fear not – you are in the right place. PrepTerminal's comprehensive study resource has everything you need to prepare for this test with concise educational modules for each component of the test.
Predictive Index Mastery Course
The features of a professional Learning Indicator (PLI)
Below are some of the reasons why the PLI is one of the most popular cognitive ability tests in the world.
Measure the intellect of a potential employee
Organizations want intelligent employees who can speed up the attainment of their goals and objectives. Nonetheless, intelligence cannot be measured by the grades acquired in school or his/her performance in a previous job. This is where the Professional Learning Indicator comes in handy.
This test is aimed at measuring the cognitive ability of a potential employee, not to mention that it can help identify individuals who can complete complex jobs when pressed for time, adapt to a different working environment, and grasp new concepts quickly. When used in the hiring process, it can help employers find the best problem solvers, decision makers, and fast learners.
Another reason why this test is the go-to for many companies hiring for different positions is the fact that it is user-friendly and easy to use. It contains 50 questions that should be completed within 12 minutes. It consists of three categories and nine subcategories which are used to measure a candidate's processing skills.
The professional learning test is not only readily applicable and dependable, but it is also scientifically viable. It has been tested and proven to have a profound impact on an organization's performance metrics. Also, it follows strict standards set by reputable organizations such as the International Test Commission (ITC), American Psychological Association (APA), and society of Industrial and Psychology (SIOP).
If you have a PLI test coming up, it is highly likely that you have been spending most of your time on the internet looking for comprehensive PLI test preparation resources without success. You have finally come to the right place! Preterminal's Expert Psychometricians have come up with an in-depth study resource that will make your upcoming test far more surmountable. It provides useful tips and video-based models that will assist you in tackling every question type with confidence, its complexity notwithstanding.
As mentioned earlier, this test has a total of 50 questions. When you start, you will have 12 minutes to complete as many questions as you can.
The test is divided into three major categories which are;
Numerical reasoning– questions in this section test an individual's ability to solve math problems, number series, and word problems.
Verbal reasoning- here, an individual is tested for formal logic, analogies, and antonyms
Non-verbal reasoning– this category tests logic reasoning, inductive reasoning, and spatial awareness.
Results scale and interpretations
High score: Also known as the 1st quartile, this is a score that shows the employer that the candidate possesses a broad knowledge of diverse subjects. Also, potential employees who get this score are likely to handle job complexities with ease and can grasp new things in a short time.
Above average score: This score falls in the 2nd quartile, and it represents individuals who can adapt to different working environments. Additionally, they learn new things quickly, and can handle complex jobs and complete them within set deadlines.
Below average candidates: This falls in the 3rd quartile and represents individuals who are knowledgeable in particular subjects, and can only handle specific jobs. They also need time to adapt to different working environments and are slow to accept change. Nonetheless, some of them take risks and love challenging jobs.
Low score: This is the 4th quartile of PLI score, representing candidates who take a longer time than others to learn new things and adapt to different working environments. They are very good at completing less complex jobs and can learn new things if given an opportunity.
Do you want to get a desirable score in your PLI test and get your dream job? Our Comprehensive Preparation Guide has the ideal tips and tricks to help you get to the level of performance you need on exam day to outperform your peers and impress prospective employers.
How should you prepare for the PLI test?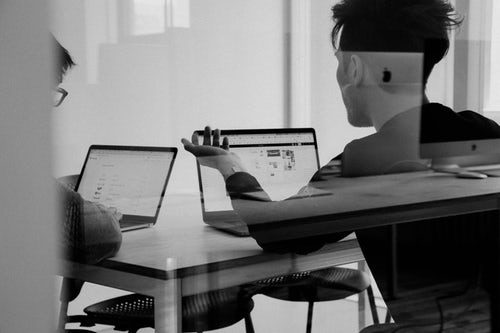 Do your homework: Don't spend all your time wondering how the test will be. Instead, get up from your comfort zone and do thorough research. Research the company to identify the score you will need for the given job position – Predictive Index provides clear guidelines on target grades for this purpose.
Take practice tests: Once you have done your research, it is time to practice. Take as many practice tests as you can so that you can get a rough idea of your strengths and weaknesses. Look at the time you are spending on every question, and at the end, determine the number of questions you completed within 12 minutes. The reason why you need to do many tests is to improve your speed and recognize the areas you need to improve on. Prepterminal's comprehensive study course includes the most accurate and up-to-date practice tests on the market.
Review your tests: When you have practiced some tests analyze the entire process and be honest to yourself. Did you spend as little time as you could on every question? Did you make silly mistakes that could cost you a job, what type of questions are you not good at? Once you have identified areas for development, take the time to review your study materials and focus on those areas in which you are still coming up short.
Then, look at the answers you go right and those that you failed. Don't also forget to consider questions guessed right as a failure. Research and practice on areas you are not good at, and keep doing tests until you note some improvement. Then, determine whether you have managed to get your desired score in any of the tests.
Finally, don't forget to take care of yourself. Eat a healthy meal, get enough sleep, keep calm, and focus on what you practiced during the day of the test. With self-confidence and the desire to get your dream job, there is no reason why you shouldn't pass the test.
When it comes to test preparation, your best choice is PrepTerminal. Sign up to our PLI Preparation Pack in order to access our educational modules covering all 9 question types, and get started on the right foot towards test success. Once you have completed these modules, move on to our expertly-curated practice tests in order to benchmark and refine your skills so that you can approach the real thing with confidence.
*Note:

The Predictive Index and other trademarks are the property of their respective trademark holders. None of the trademark holders are affiliated with PrepTerminal or this website.