NY State Trooper Exam Study Guide and Practice Test
Last updated 10/2020
The NY State Trooper Exam the first part of a long and grueling process in becoming a State Trooper, and as a result this means every candidate needs to take every possible measure to ensure that they are prepared to succeed on the first attempt, as competition is fierce and there may not be a second chance later on.
Our NY State Trooper Exam Preparation Pack is designed by our affiliated law enforcement experts to not only help our reviewers pass the exam itself but also stand out from the rest with our study guides, practice questions, practice tests, and even supplemental materials to help ace the interview and background check sections of the application process.
---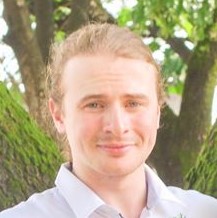 I'm Matt, Prepterminal's Police Test Prep Expert.
Any questions about the course? Let me know at matt@prepterminal.com
---
The NY State Trooper Exam Subjects
The NY State Trooper Exam is another name for the NYS Civil Service Exam for Entry-Level Law Enforcement Officers which was updated in June 2019 and is utilized by all police agencies in the State of New York except for the NYPD and the MTAPD which have their own pre-employmment or assessment test.
The exam is known to the public in a number of ways such as:
The NYS Trooper Exam
New York State Police Exam
NYS Police Exam
The NY State Trooper Exam is utilized by the Department of Civil Service of New York in a bid to make sure that every applicant has the minimum skills needed for them to prove that they have the potential to become an effective state trooper, not just in terms of aptitude but also in ethics.

No matter what law enforcement agency you are interested in joining, whether it be the NYPD or the NY State Troopers, merely becoming an officer in and of itself opens a lot of career opportunities and career growth. This is why it's crucial to excel in this test rather than simply pass.
Let's take a look at the subjects that every examinee will have to tackle in the exam:
Language Fluency
In this section of the NYS Trooper Exam, your ability to read, understand, and present a clear and accurate summary of information will be tested. This will be done by presenting you with a passage in the form of a bulletin, procedure, instruction or general accounts of sorts and you will need to choose from a number of restatements which is the most accurate one that summarizes it.
Another format included in this section is that you will be presented with a number of sentences and you will have to either select which of them contains a grammatical, punctuation, or capitalization error or which of the sentence is the one that DOESN'T have an error in it.
Information Ordering
Also known as language sequencing in some police departments, this section is meant to determine if you have the ability to identify the correct sequence or chronological order of events or statements.
Despite the name of this section, it doesn't mean that it is solely focused on ordering sentences to produce the correct chronology or sequence. This is because there will be questions where you will be instead be asked something along the lines of 'what did they see first', 'what did they see last' or 'what happened when'.
Problem Sensitivity and Reasoning
In this section of the NY State Trooper Exam, you will be given a situation of sorts where a conflict or misunderstanding is present and you will be tasked to select from the provided choices which is the best course of action to take. Other times, you will be given some sort of passage containing a set of laws, policies, or regulations before being presented with said situation and you will have to choose the option that best applies to said situation.
In of itself, the Problem Sensitivity and Reasoning is not that different from a Situational Judgement Test, which is also part of the NYS Trooper Exam but follows a different format to make it separate from this one.
Selective Attention
The questions contained here are meant to test the examine's memorization and observation skills. This is done by giving you a set of letters, symbols, numbers, or a mixture of everything, and you will have to select from the number of choices which of them matches the set EXACTLY.
Visualization
In this portion, your ability to recognize an object after it has been moved into a different position, had one or a few of its parts changed or re-arranged, or a person even after putting on a different hair cut or putting on a disguise of sorts.
In case of the later, you will be presented with an initial face and then a set of faces to which you will have to select which of them is the initial one with some feature/s modified such as them having no hair or putting on a hat.
Spatial Orientation
As a future state trooper, you will need to have a good idea of what your position or location is at all times in addition to having a good idea on what is the best or fastest way to get from one point to another. In this section, you will be provided with a map of varying complexity and then it will be followed with a set of questions to be answered with their own limitations or special requirements.
Situational Judgment
This section is similar to the Problem Solving portion of the NYS trooper exam but instead of selecting which is the best course of action, you are instead tasked with 'rating' what the selected course of action was. This is because the questions will come in the form of a passage or situation which would then be followed by a response that a fellow officer made to try and resolve it. It would be up to you to decide how effective or ineffective it is
---
The NY State Trooper Exam Selection Process and Eligibility List
As with all pre-employment or assessment tests, the NYS Trooper Exam is just the first step of many that you have to go through.
Remember: Although the New York state police exam is designed to allow applicants without prior knowledge about police work, procedures, or experiences, this is meant to gauge the candidate's potential to succeed in the NYSP Academy.
Although the process between applicants may vary due to their eligibility, every aspiring NY State Trooper will have to:
Pass the Written Examination
Pass Physical Ability Test (PAT)
Psychological Evaluation
Background Investigation and Polygraph Test
Medical Examination
In addition, here's the list of requirements that you will have to meet to be considered as eligible for a position as a NY state trooper:
Be a citizen of the United States
Be at least 20 years old by the application deadline
Must not have reached your 30th birthday by the date of the application deadline.
By the time of your appointment, you are required to:
Be at least 21
Be appointed prior to 36th birthday (same military exemption applies)
Be New York State resident with valid NYS driver's license
Be able to pass a physical ability test
Be able to work rotating shifts any day of the week, including holidays
Have no worse than 20/100 (uncorrected vision) in each eye – corrected to 20/20 (no color blindness)
Have no visible tattoos, brands, body piercings or other body art while wearing short sleeve uniform
Possess a graduate certificate from senior high school, or NYS High School Equivalency Diploma, or Military GED certificate, or High School Equivalency Diplomas from another state converted to a NYS High School equivalency
Have 60 college credit hours at an accredited college or university
---
How Prepterminal Can Help in the NY State Trooper Exam
In order to pass the NY State Trooper Exam, you are required to get a score of 70 or more. However, this does not mean that you should just settle for a passing grade.
This is because in every examination or application period, candidates are processed in rank order, which is based upon exam score in addition to any applicable Veteran's Preference credits. This could prove detrimental if there is a high number of passers, which at one point reached 16,500, thus making it highly possible that your application may be skipped or ignored for higher-scoring candidates.
Fortunately, that's where we come in.
With our NY State Trooper Exam Preparation Course, we can provide you with the resources that can help you not only pass but also ace the test with our curated study guides, practice questions with in-depth explanations, and full practice tests and mock tests so that you can be prepared to tackle it with confidence and with ease.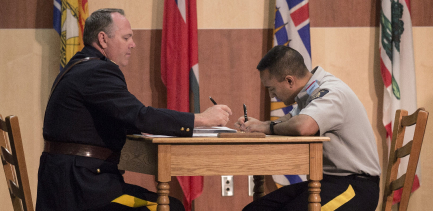 Multiple candidates compete with each other for a single vacancy at the NY State Troopers, and more often than not, only the best succeeds in securing that vacancy.
This is because our reading materials are designed by law enforcement professionals and test developers who regularly keep an eye on the contents of the NY State Trooper Exam so that our course is always up to date.
Through their help, we were also able to produce supplemental guides to help our reviewers with making sure that they can pass the background investigation as well as the polygraph and interview portions to further increase their chances of being selected.
Here at Prepterminal, we know that the competition is stiff, especially since the New York State Troopers typically only conduct processing for two academy classes per year with 10 candidates usually competing for a single vacancy, and as a result, we understand that our reviewers cannot just settle with rank 16,500 once they pass the exam – that's why we created this course.
So, sign up today and become one step closer to securing your future as a New York State Trooper!