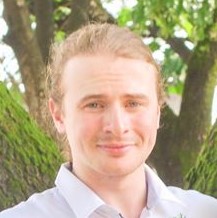 I'm Matt, Prepterminal's Amazon Assessment expert.
Any questions about the course? Let me know at matt@prepterminal.com
About the Amazon Assessment Prep Course
Amazon is a company which needs no introduction, with operations spanning the globe thanks to their outstanding logistics. In order to maintain a high standard of operation, the company has an ongoing need for high quality hires, on a massive global scale. In order to effectively meet these needs, Amazon utilises challenging tests which help to identify the best candidates for various positions.
These tests cover four main categories:
Numerical Reasoning
Verbal Reasoning
Abstract Reasoning
Excel Skills (for select job roles)
Prepterminal's comprehensive course comes with preparation materials for these main four categories, with applied practice exercises and quizzes for each area. By helping you understand the way these tests seek to catch you unprepared, we can help you to perform at your best on exam day.
This course follows a module-based curriculum, making use of written guides, video guides, and practice tests to thoroughly prepare you for the challenges you'll face in the real thing. Start studying today, and take the right step towards test success.
*Note: Amazon.com, Inc and other trademarks are the property of their respective trademark holders. None of the trademark holders are affiliated with PrepTerminal or this website.