Find out if you are ready for the Construction and Skilled Trade Selection System (CAST) Mechanical Concepts test with our free practice test
PrepTerminal's practice CAST Mechanical Concepts test is designed to simulate the actual contents of the test, allowing you to arm and prepare yourself before tackling the real thing.
PrepTerminal's free CAST Mechanical Concepts test is expertly formulated to accurately show and simulate what appears CAST Mechanical Concepts-type tests so that you'll know what to expect when you are required to take the exam. Our tests are designed by industry professionals who review the actual CAST Mechanical Concepts test regularly as well as interview former test-takers so that they can keep the information in the course up-to-date.
The CAST Mechanical Concepts test is part of the CAST exam, which is designed to assess your ability to work in construction and skilled trade-related fields to see if you have the potential to succeed in such fields. It is important to be wary of free tests which can be found online as they are rarely representative of the questions you will encounter on official CAST tests and CAST Mechanical Concepts tests.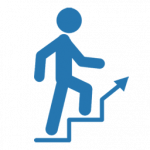 Gauge your preparedness with real sample questions
PrepTerminal's CAST Mechanical Concepts Test is created from real industry-wide question categories that are centered on official CAST Mechanical Concepts tests used by numerous reputable companies. By completing this exam, you can get an accurate idea of how prepared you are for the real thing.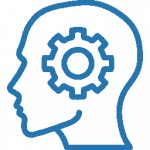 Experience the pressure of an authentic testing environment
The practice CAST Mechanical Concepts test features 44 multiple-choice to be answered within a 20-minute time limit. Our live testing environment provides you with a sense of the pressure you will experience on the real test – second by second, minute by minute.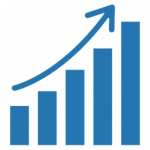 Improve your CAST score quickly
Have you ever found your CAST Mechanical Concepts score a little behind what you need it to be? Enroll in our CAST Mechanical Concepts exam preparation course for in-depth video presentations and instructions, module-based study guide PDFs, and additional full-length practice tests with questions, answers and explanations. This course is expertly designed and updated to build knowledge from the ground up, meaning that it doesn't matter whether you scored 3 or 20 on the practice test: this course can improve the test-taking skills of all candidates.
This sample test consists of 44 multiple choice questions to be answered in 20 minutes. Here, you will have the option to simulate a real mechanical concepts test. You need to remember, however, that calculators are not permitted on the actual test. You can only use rough paper to work out your answers.
After you have completed each test, click Finish Quiz. Next, in order to see the explanations for every question, click View Questions. In order to take the test again, click Restart Quiz, or to return to the home page, select Click to continue..
Not sure what to answer or getting confused, start studying now.