Beat The CritiCall And Kickstart Your Dispatch Career
Gear up for the CritiCall exam with in-depth guides and realistic practice tests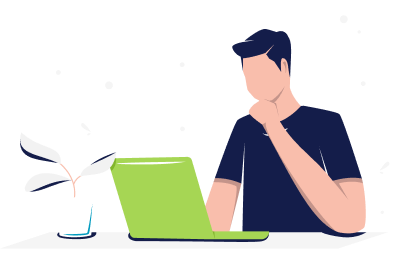 Quick Online Prep Pack
Get immediate access to our advanced and adaptive learning software and get fully prepared to beat the CritiCall within a few hours.

Top Quality CritiCall Materials
Prepare within a few hours, with the most up-to-date, accurate & effective dispatcher prep materials.

Extensive practice materials
Extensive CritiCall preparation with 50 question banks across all exam sections.

CritiCall prep from real dispatchers
Learn with expert guides created by veteran dispatch trainers who have spent years on the job.
ALL

CritiCall topics are covered in this prep pack:
Course Modules
Data Entry & Typing
Decision Making
Memory Recall
Map Reading
Reading Comprehension
Basic Numeracy
Spelling
Sentence Clarity
Interview prep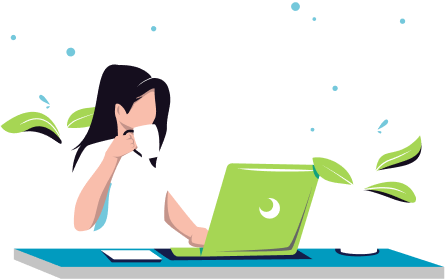 Plus! 24/7 Student Support
Quick email and chat support
From our test prep experts
Whenever you need the extra help

"Prepterminal.com gets rave reviews from their CritiCall prep course students, many of whom got hired by top employers thanks to this flexible and affordable prep."
RATING: ★★★★★


Here is what REAL users who prepared with our course have to say about it

ALEXXXXXXXXIS M. Verified Buyer
★★★★★
HI YALL
THIS MADE ME PASS FOR MY CHP EXAMINATION BUT NOW USING THIS FOR POLICE DISPATCH

Susan Verified Buyer
★★★★★
Great prep!
This is a good way to study for the real test. Thanks and it helped a whole lot!

Carol W. Verified Buyer
★★★★★
Thank God I got that course!
This course improved my results by around 30% and I passed! Totally worth the money!

Ryan L. Verified Buyer
★★★★★
very well detailed
The information provided does an excellent job of explaining the overall process in a very detailed and easy to follow manner, fully explaining the reasoning behind each questions answers in an understandable rhetoric.

Sally B. Verified Buyer
★★★★★
Good course
The course helped me a lot to get a sufficient score on the test! Thanks!

Marialice P. Verified Buyer
★★★★★
Really helpful!
I scored better than 88% of the global population! I totally recommend the course. It helps me to get an insight into the structure and the strategies to quickly solve the questions.

Stephen B. Verified Buyer
★★★★★
Helps a lot.
Helps a lot.

Agnes P. Verified Buyer
★★★★★
Prepare & Practice
What a great tool for pre testing. This has brought me back to lack of attentiont to detail and rushing.

James M. Verified Buyer
★★★★★
Easy to follow
Great course, with easy steps to follow and felt better prepared and more time conscious.
Frequently Asked Questions
How does the course work?
It's 100% online and you get immediate access sent to your email as soon as you sign up. No books, No DVDs, No PDFs. You can study and practice on your computer or your phone. It works on any device with an internet connection!
If I'm struggling with a question, can I get help?
Of course. We're happy to help you with any questions you have. Matt, our CritiCall expert, is available at [email protected] All you need to do is send him a message while you're studying, and he or another team member will get back to you quickly.
How many times will I be charged?
You will be charged just one time for any paid plan. We don't store your credit card information and we never charge on a recurring basis. Just one, upfront fee, and that's it.
Do I get practice tests?
Yes! Each module comes with a practice quiz to consolidate your learning, and you will get 3 full-length practice tests at the end of the course.
I have very short notice, do I have enough time to prepare?
You are not alone here. 90% of our users receive short notice of just a few days and even less.
That`s why we created our CritiCall Prep Course.
You can quickly and dramatically improve your performance on the test day with our easy video tutorials and just the right amount of practice questions. You won't be overwhelmed with thousands of questions. You probably won't have the time for this and it's unnecessary.
Do you have iPad/iPhone/Android access?
Yes. You can access all of the lessons, videos, practice questions, and full-length practice tests with any PC or mobile device.
About the Author
Since 2007, I have been teaching and preparing people for a variety of pre-employment psychometric tests. Over the past 7 years, I have focused primarily on the CritiCall test, as I identified a growing demand for this type of test and noticed that my students experienced difficulties with the Criticall.
I am familiar with many assessment tests, but this test is the trickiest of them all. Throughout the years, I have personally seen thousands of CritiCall questions and I have developed a unique tactic for approaching each question type.
Start Your CritiCall Prep Today!

Zero risk: 30-day "No questions asked" money-back guarantee
Reviews
---
Quincey J

Informative for the subject

Helpful to understand the right answers

Oliver W.

Did well on the test

I was a tragedy on the practice test, but after I took the course I improved my result significantly and actually managed to pass the real test!

marioemond

real good stuff

Makes it real!

Carol W.

Thank God I got that course!

This course improved my results by around 30% and I passed! Totally worth the money!

Tim W.

Do the practice test and

Do the practice test and get you speed up to answer every questions! The three test are great. Videos offered quick thinking insight, so be sure to learn the tricks to make the best score possible.

Soenke S.

Very good courses, without them

Very good courses, without them and train I would not so good succeed the real one.

Smith

Great course

Very helpful, especially with simplifying the questions to get quick answers.

swireman

interesting

info very helpful